Emily's Thanksgiving Menu
As we get ready for Thanksgiving, I wanted to share with you what I'll be cooking over at my house! These are tried, tasted and true recipes. Some of them we've made each year for the last 10 years (I'm looking at you sweet potato casserole!)
1. Traditional Smoked Thanksgiving Turkey
My husband got a Traeger Grill earlier this year and we have been smoking EVERYTHING. You wouldn't think it, but even baked potatoes taste better smoked! I literally cannot wait to taste this years turkey. Every recipes we've tried on the Traeger website has been phenomenal so we are going to be making their Traditional Smoked Thanksgiving Turkey.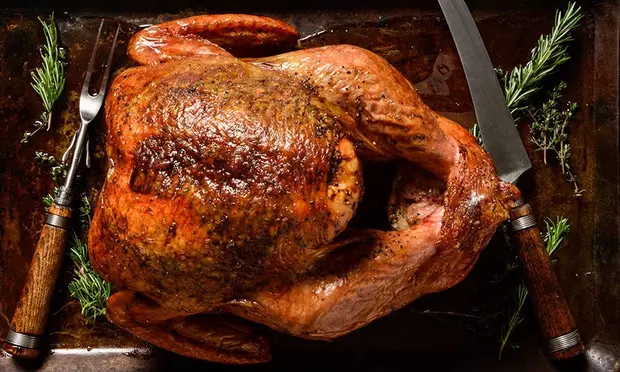 Traeger Traditional Smoked Thanksgiving Turkey
2. Roasted Carrots with Carrot Top Pesto
This recipe was introduced to us by my brother-in-law last Thanksgiving. I would have never thought to make a pesto out of the carrot tops! Some grocery stores do not carry carrots with the full top. If that is you, substitute the carrot tops for a parsley and basil mix. There were no leftovers of this dish last year and we were all sad. Plan on doubling if you have carrot lovers!
3. Sweet Potato Casserole
Growing up, I always had the sweet potatoes with marshmallows on top. I wasn't really a fan of the sweet potato part, I was only in it for the marshmallows. The first thanksgiving after marrying my husband, his mom made this sweet potato dish and WOW. I had no idea sweet potatoes could taste SO good! Considering the amount of butter and sugar, plus the crumble on top, this recipe will make a sweet potato casserole lover out of anyone!
Cooking Classy Sweet Potato Casserole
4. Mashed Potatoes
It has taken me a few years to get mashed potatoes just right. The right tools make a big difference! I recommend an electric mixer like this one to get the perfect consistency. Also, a blend of potatoes helps a lot with the texture!!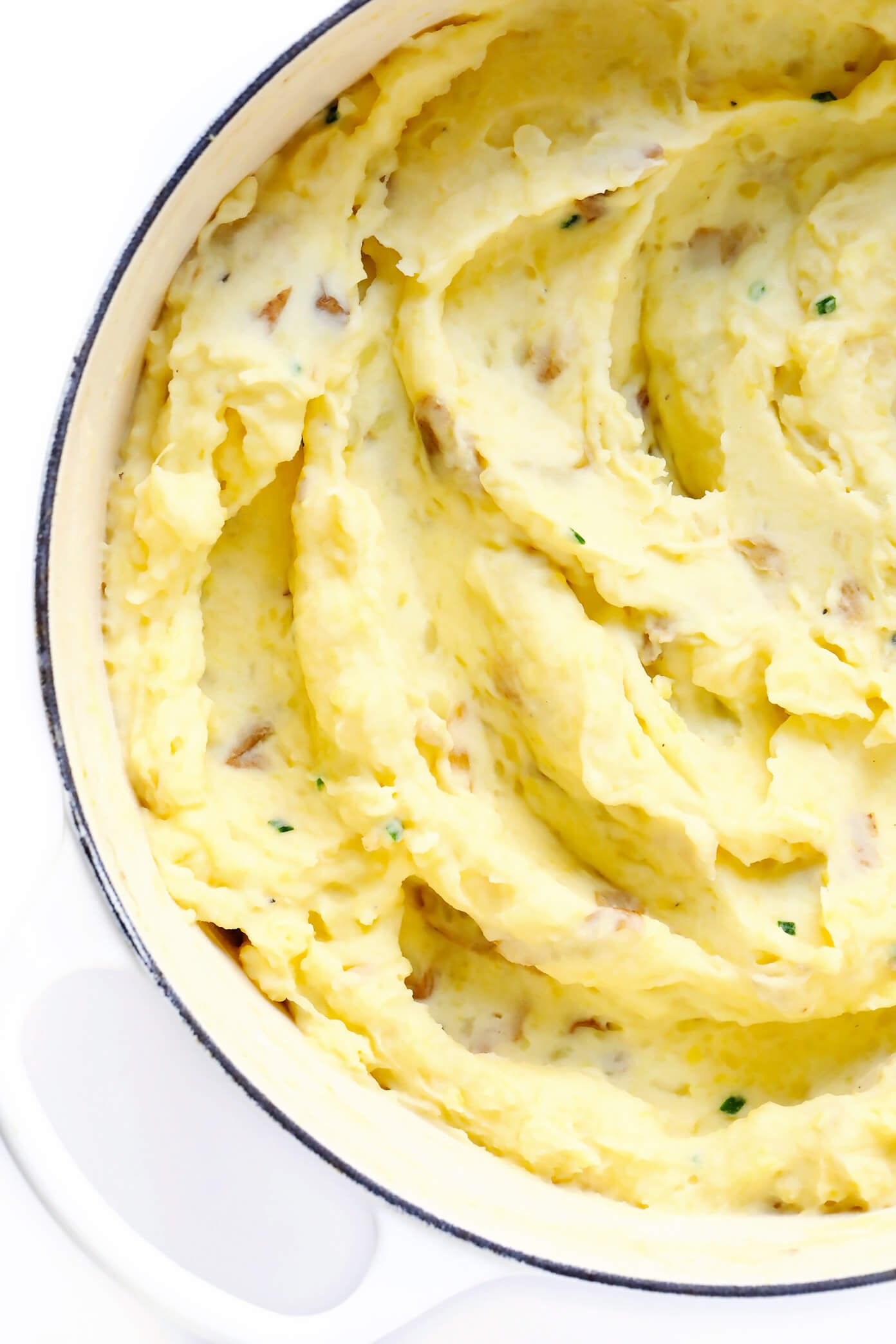 Gimme Some Oven The BEST Mashed Potatoes
5. Rolls
My grandmother was the first one to teach me how to make rolls. She told me the dough is kneaded just right when it feels like a woman's breast . . . not something my 11 year old self could relate to! 
Back to rolls, these rolls from Homegrown Traditions are foolproof, which is exactly what I need when I have so many different things cooking in the kitchen. I also like that I can make them the day before (up to the shaping stage) and have them rise overnight in the fridge OR even the week before and you can store them in the freezer. 
Homegrown Traditions Go-To Dinner Rolls 
6. Green Bean Casserole
This recipe is a bit more elevated and evolved than your traditional green bean casserole. I love that it uses fresh green beans instead of canned!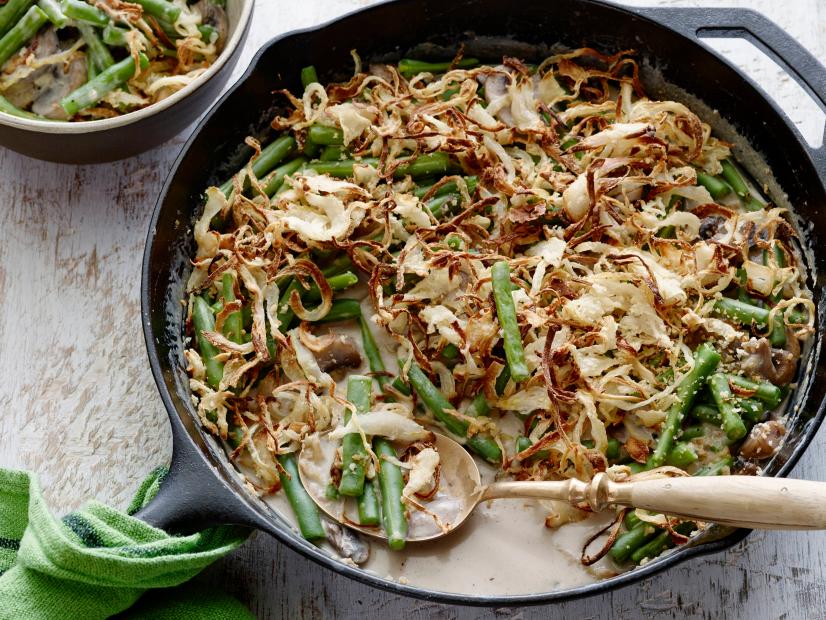 Alton Brown's Best Ever Green Bean Casserole
7. Stuffing
I could make my own stuffing, but why recreate the wheel? Stovetop Stuffing has been on our table every Thanksgiving. To spice it up, we add 8 oz of fresh sautéed mushrooms and 1/3 cup of sliced almonds. 
8. Caramel Apple Pie
A fan favorite in our house, we've also had this every Thanksgiving for the past 10 years! The best caramel topping is Mrs. Richardson's. Top it with a scoop of vanilla ice cream and little more caramel drizzle. The perfect end to a delicious Thanksgiving meal.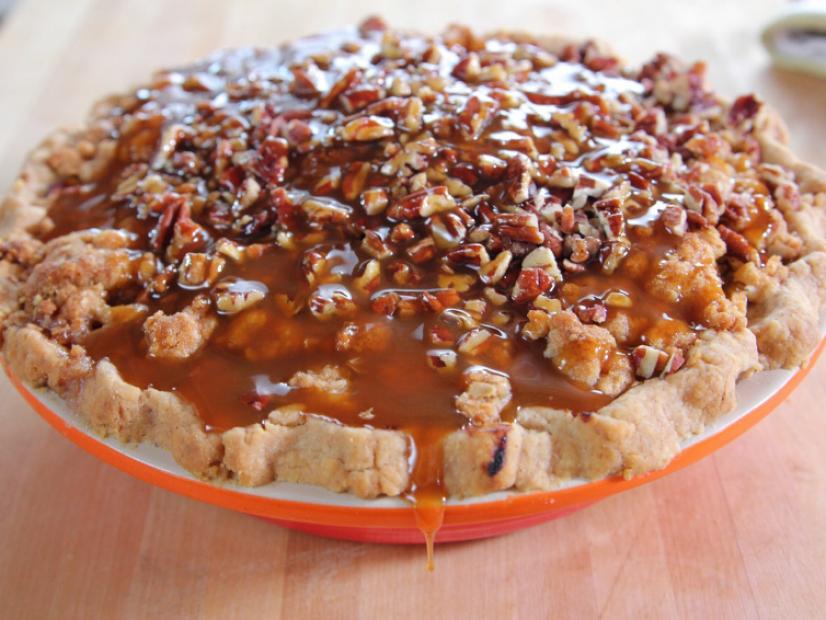 Ree Drummond's Caramel Apple Pie
And there you have it! I can't wait to get in the kitchen and start cooking! What will you be making for Thanksgiving this year?